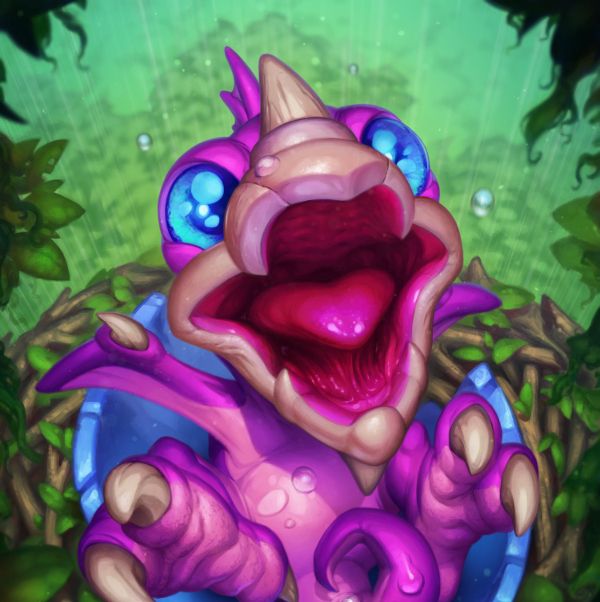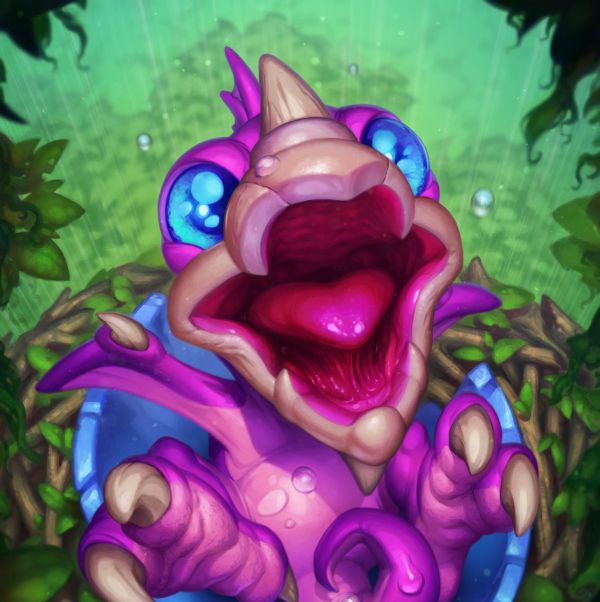 One of the new core mechanics in Un'Goro is Adapt. When triggered, it gives the player a random choice of three out of ten possible mechanics to buff a card with.
We are now rolling out a new Adapt tab on cards with this mechanic, revealing statistics on popularity and winrate of each pick. Here is an example from Pterrordax Hatchling: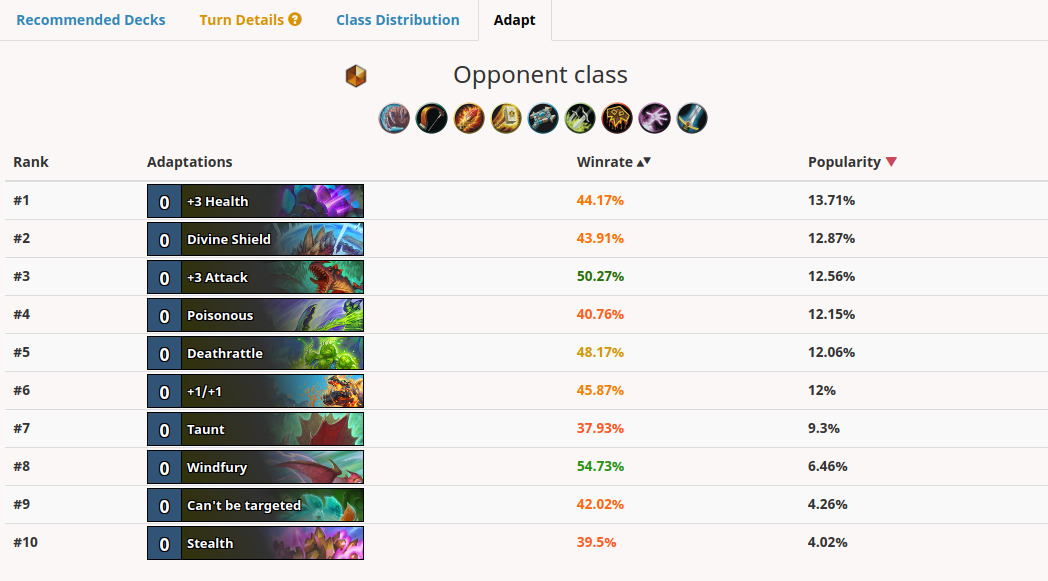 For cards that offer more than one adaption (like Volcanosaur) we display all adaptations, disregarding the order they were picked in.
It's interesting to see that the Taunt + Divine Shield combo is by far the most popular, while having a fairly low winrate. This is likely because it's picked when on the defensive - or it's just not as good as it sounds. And big surprise, a 7 mana, 5 attack Poisonous minion is pretty bad!
Windfury however is very consistently the highest or second-highest winrate adaptation across all Adapt cards, even Lightfused Stegodon. Those Silver Hand Recruits don't know how strong they are.
In addition to all this, we are also making per-opponent-class filters available for Adapt statistics available for Premium users.
Go check it out, share what you find and tell us what you think in the comments and on Discord!