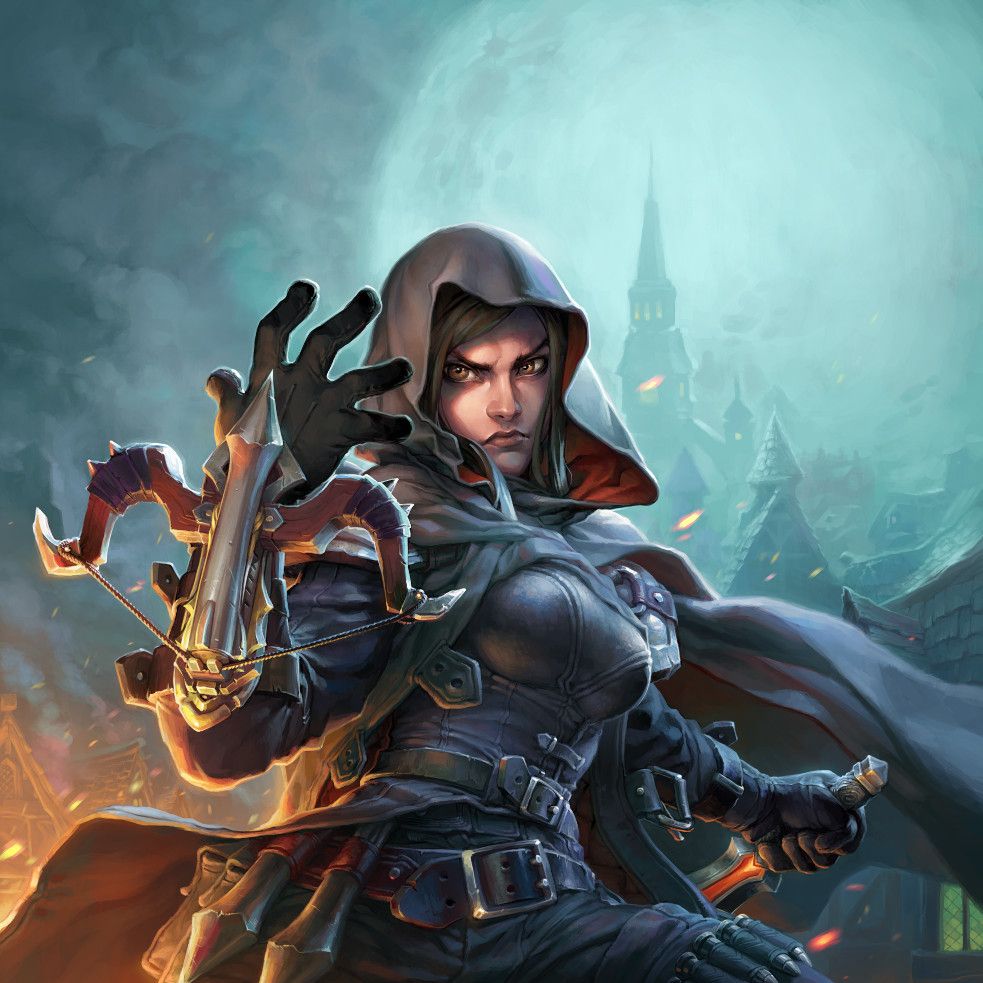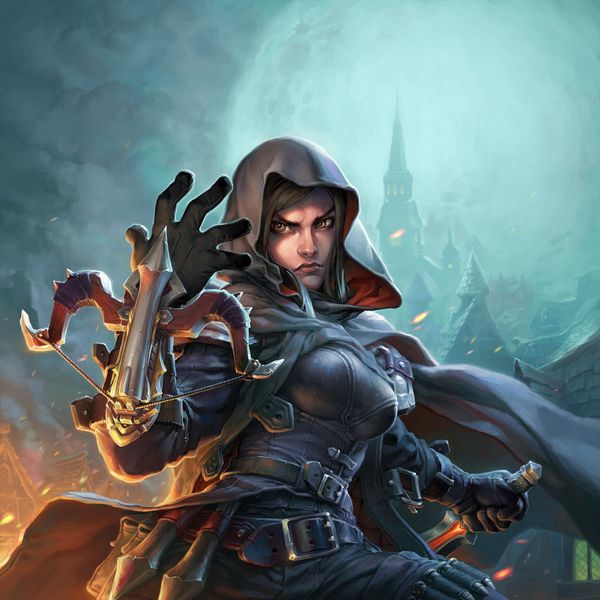 The Monster Hunt season has started! Two weeks after the release of The Witchwood, the Single Player Adventure has been finally unlocked.
Similar to the Dungeons Runs from Kobolds and Catacombs you enter into unknown territory, not sure what treasures you'll discover or which monsters lie on your path. Unlike Dungeon Runs, The Witchwood has you choose one of four unique monster hunters, as opposed to your usual heroes.
We've taken a look at all the Monster Hunt replays of the first days and assembled the deck lists for all the Monster Hunters and bosses!
Monster Hunters
No matter which Monster Hunter you chose, your hunt begins with 10 cards that will stick with you all the way:
Darius Crowley
Darius Crowley is a Warrior starting with a cannon that is permanently on the game board and associated with his hero power, Fire!. When the hero power is triggered, the cannon will fire a shot at a target or targets adjacent to it on the opponent's side of the board for one damage. This is very similar to the chess interaction in the One Night In Karazhan Adventure. Positioning is very important to maximize the damage output and targeting of the cannon. If the cannon kills a minion, the hero power will refresh and can be used again.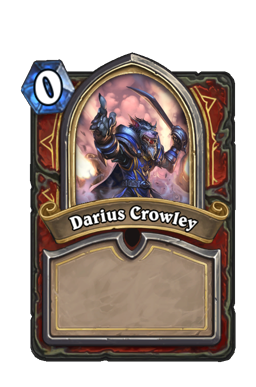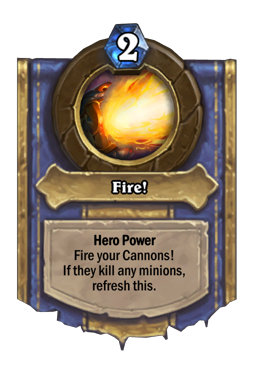 Darius starts with a basic deck full of warrior and warrior centric cards. There is also one special card, Extra Powder, specifically for enhancing your cannon for one turn that can be very useful in key moments. Along the way you will see many of the powerful warrior weapons and new rush minions offered as well as some that will enhance the ability of your cannon(s). There are a variety of good tech choices with Darius so be sure to try them all.

AAECAav1AgryAZ0Clga2E6kVxBXOFtKuAoXtAt72AgAA

Houndmaster Shaw
Houndmaster Shaw is a Hunter with the relatively low-key hero power Dog Whistle, allowing him to spend some mana in exchange for some board control. His summoned bloodhounds are beasts and have Rush, so you can nearly always guarantee a target for any buffs.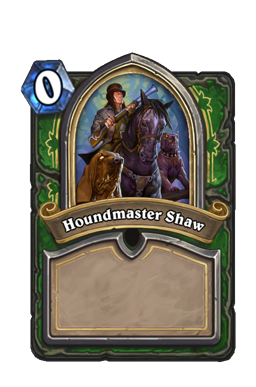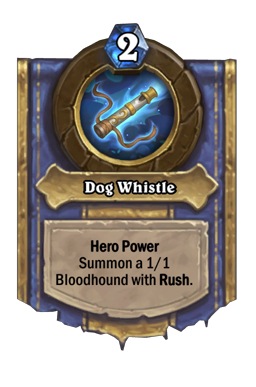 His initial deck is focussed around some beast and slight deathreattle synergy, and you'll be able to build decks making heavy use of both. You might also be able to pick up a few secrets throughout the hunt.

AAECAaT6AgqoAusH2wnpqwK4rQLbrwKOwwKQ7wLg7wK69gIAAA==

Tess Greymane
Tess Greymane is a Rogue centered around making use of what resources she can throughout a game. Tess has the unique hero power Scavenge, allowing you to Discover any spell that was previously played by either player. For example you can use it to keep casting powerful spells again and again over multiple turns or discover which secret your opponent just played.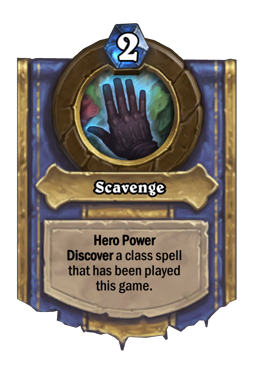 She starts out with a basic deck full of Rogue and Hunter cards. Matching her hero power, you might picking up some cards to steal cards or minions from your opponent. Similar to how Rogue worked in Dungeon Runs, you're also able to build mighty decks full of Jade cards to crush the monsters you encounter.

AAECAeb6AgqFA8cDmwXGBeIH5wfdCNsPz78Cx/gCAAA=

Toki, Time-Tinkerer
Toki, Time-Tinkerer is a Mage who enjoys meddling with time. Her Hero Power, Temporal Loop, is unlike anything we've seen in Hearthstone before: Once per turn, you can use it to reset that turn to it's beginning. All cards you played, all minions on board, both heroes health and the decks are reset, so you can reevaluate what to play. Do note that you will be drawing the same cards from your deck the second time round though.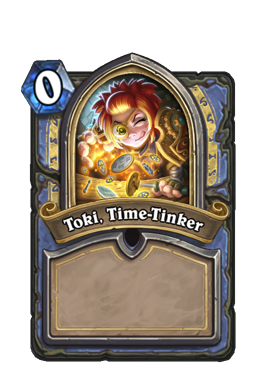 Toki starts out with a few mage cards and a Blingtron 3000, to mix things up with some weapons. Nearly all her cards are based on random effects, so you can really make use of her hero power as these do not necessarily yield the same result after you've rewound your turn.

AAECAar7AgqLA5UDtAS6BPoFiQ+nEIsUmMQCx8cCAAA=

Bosses
Here are the 42 "normal" Monster Hunt bosses from which you'll randomly encounter seven opponents before facing a nemesis. All of theses bosses can be encountered by any of the Monster Hunters as far as we can see.
Please note that some of the boss healths are not accurate right now, as they are saved with missmatching values in the game data.
Gobbles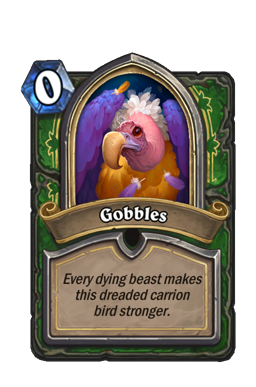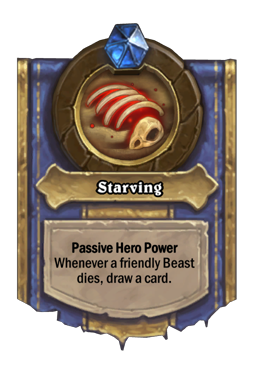 AAECAeb+AgzYAYgFuwWzE+YWuasCuK0C2rAC6rsC7LsCi+UC9PECAAA=

A Mangy Wolf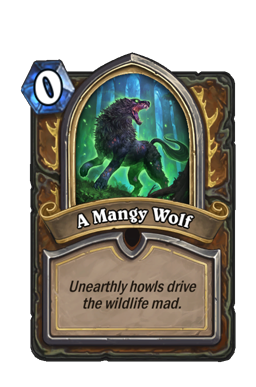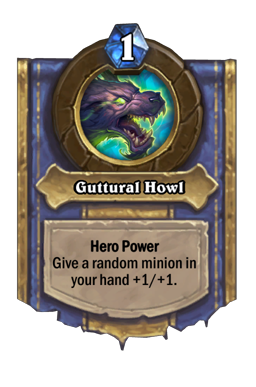 AAECAZ/2AgbeBJoIuasCoM0C3dICyfgCAtkHzq4CAA==

Ravencaller Cozzlewurt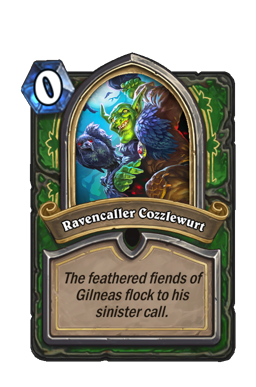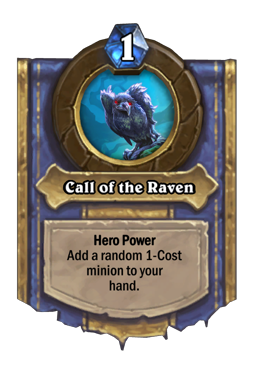 AAECAcT7AgVfqAKMEJgQ2cICBpwCxAaYDZdo1eECwvMCAbazAgM=

Rottooth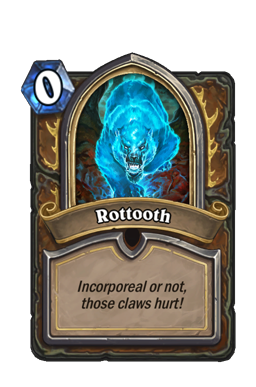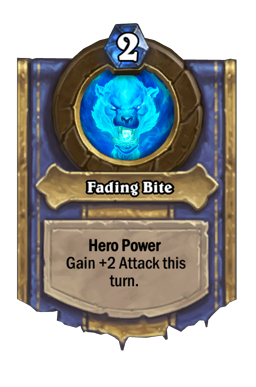 AAECAa73AgjhA+QIngmwENwVwasC180Ci+UCAYSwAgA=

Doctor Sezavo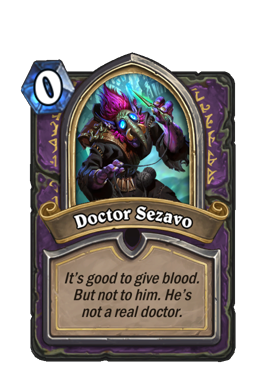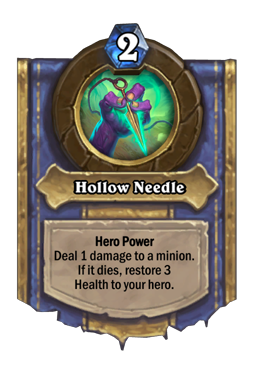 AAECAfD7AghahAGSBZYG8wz3DJAVrLwCBvsBnALlBMQI8gz4DwA=

Cutthroat Willie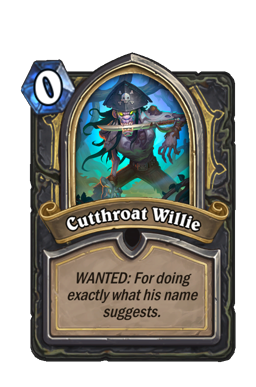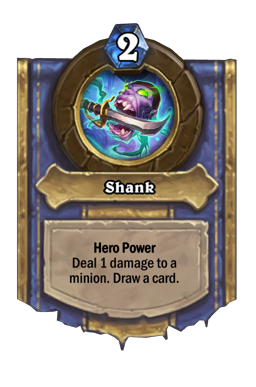 AAECAcb3AhCGAbQByQHZAqUD9gSIB+IH7QjJD/MRzhXSFferAvq/ApriAgGAEgH1uwID

Manhunter Ivan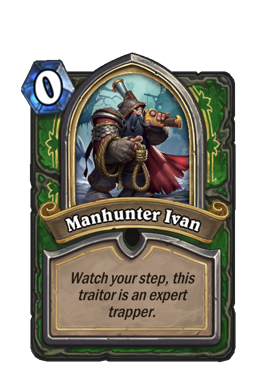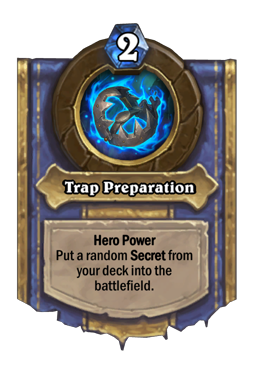 AAECAbb4AhaNAZ4BigPHA4cEyQSuBoAHlwjEDrQT0RTNFseuAvixAsS0ApO7Aq/CAsrLAsPMAt/SApjwAga1A/4Mz78C4dIC4tIC49ICAA==

Niira the Trickster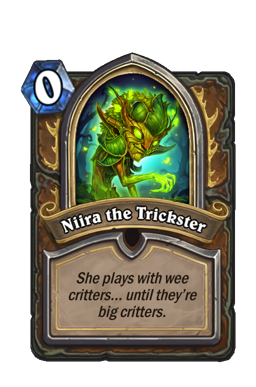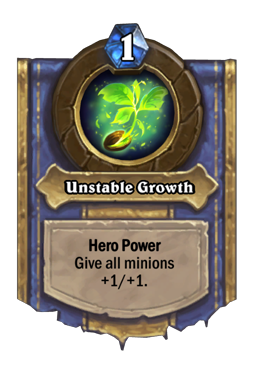 AAECAbr5Agr3A44E+QzBE+gVja8ChLACtrMCg9QCi+UCBc27Ave8AuvCAubuAuDvAgA=

The Mute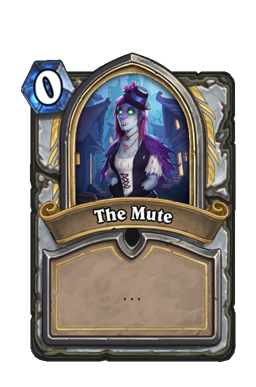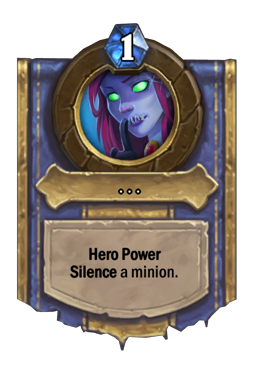 AAECAbqAAwb4AvIF0grWCocOk0cH3QTlBKUJ8gz7DKy0AsXHAgA=

The Whisperer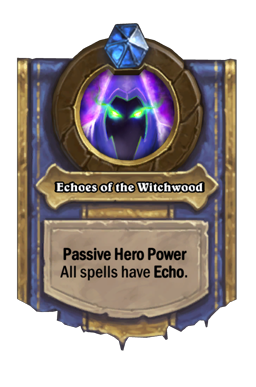 AAECAa79Aha0AbUD/AS5BsQGxQjCDvoOiQ+mEJAUvxbdrgKvsgLNuwL2vQLwzwKq7AL57ALy8wK69gLo+QIEDPMP9A/6qgIA

Baran the Blind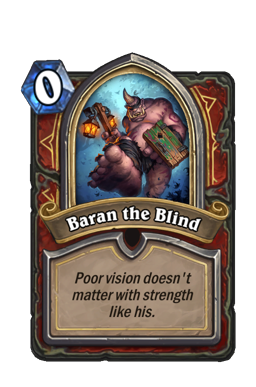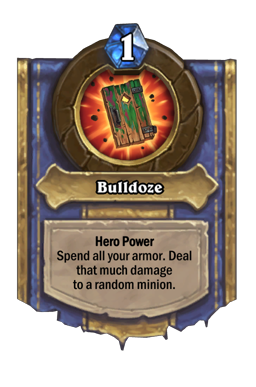 AAECAdn7Agz/B9QI5Q/5EcO2ArnDAobNAsrNAvHTAs/jAs/nAurqAgkcLdQE/ASOBf68AsrnAsvnAtH1AgA=

Blood Witch Gretta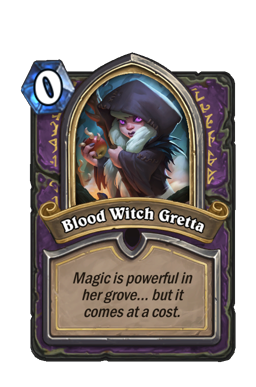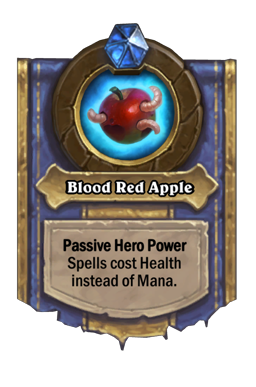 AAECAa35AgrAAcMBngK0BO0EkBXBwQLexAKP0wK47gIKqwTmBLwIiQ/jEZGzAoK0AtrFApbkAsXzAgA=

Chupacabran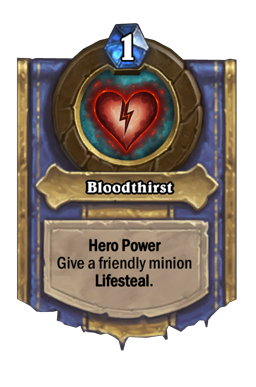 AAECAcj5AgTBBNqwAvzNAoLoAglAoQKIBcfDAoTsAoXsArrsAsPsAsn5AgA=

Gnarlroot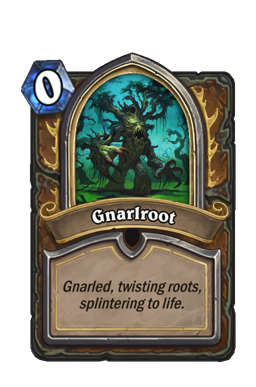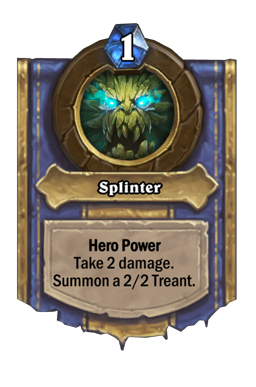 AAECAbf5Agr3A9oEigfkCMIOwhaGrQKptALmwgLwwgIF1QH9Au0Dig6PxwIA

Griselda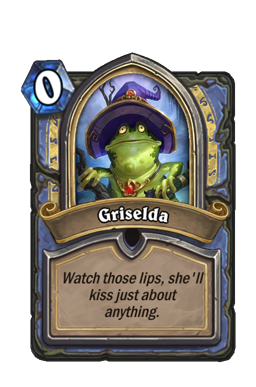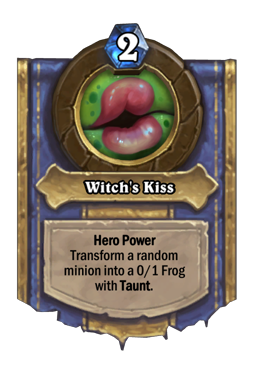 AAECAdH5AgaLA6+yAum6AsLBAsLsAs7yAgeWBb/BAuvCAsbHAsfHApbkAu73AgA=

Groddo the Bogwarden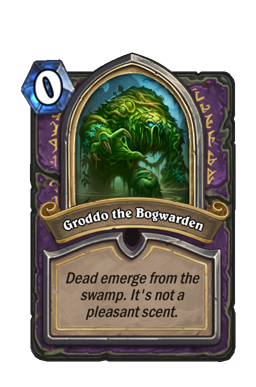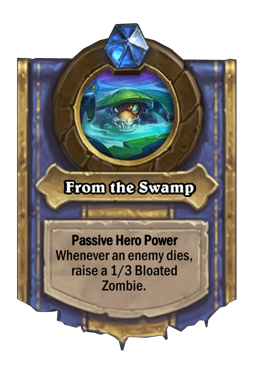 AAECAZf4AgySBY0O+w7HD5oU+asC4KwC2MoCh84CtuICxfMC9vMCCY0DuAOBDpAO9g7AzAKhzgKp4gK0/QIA

Wharrgarbl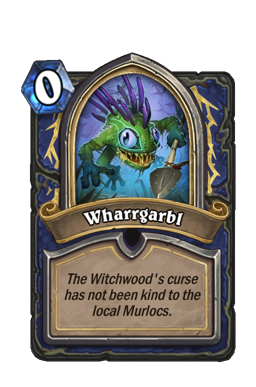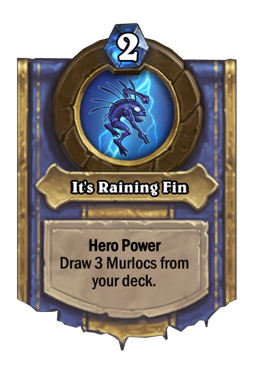 AAECAcz5Agy7A9sD0Af4B6cI0ha/F7dska0C47sCkcECm8QCBMUDncIChsQCyvkCAA==

Gravekeeper Damph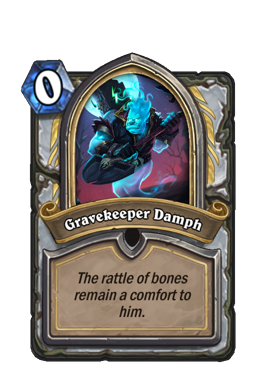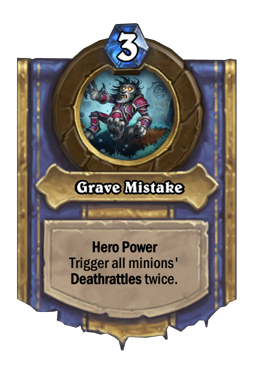 AAECAeP7Ag77AY0DhA6FDpAOkBCiEPoRxxfgrALAzALGzgLj6QLc9QID9g6hzgKp4gIA

Sazzmi Gentlehorn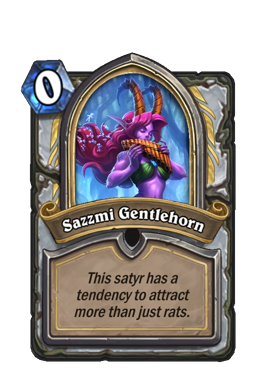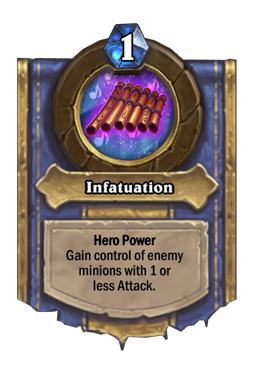 AAECAav5AgcIkALWBo8JkA+FuALP4QIC38QCqPkCA/auAgPsuwID0dICAw==

Cragtorr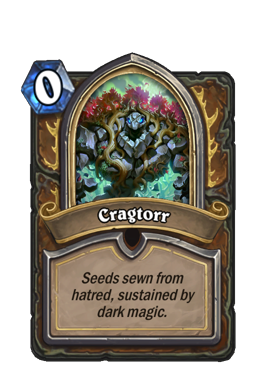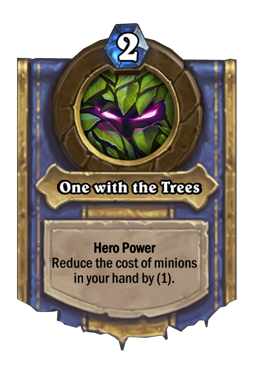 AAECAab+AgbNAZgH1hGoqwKLwQLF8wIMX9MB4QeLCOQI3AqKDrERuRGCtAKuwgK0/QIA

Crooked Pete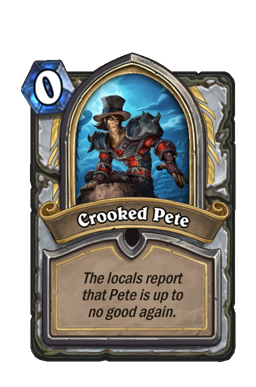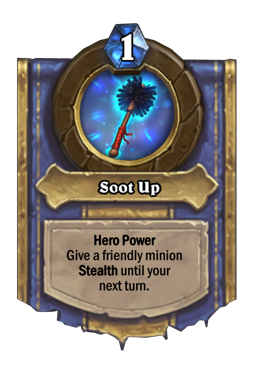 AAECAev9AgrEAZ8CsgL2BJsFpAfiB90InssCt/UCC8kBjAKIB4YJgRDOFdIVkrYC9bsCm8gCse4CAbQBAw==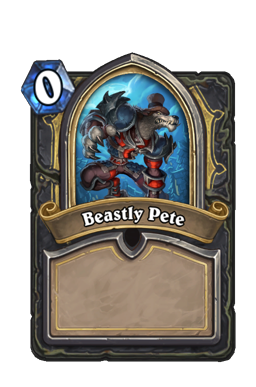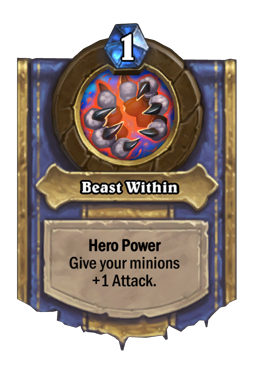 Cultist S'thara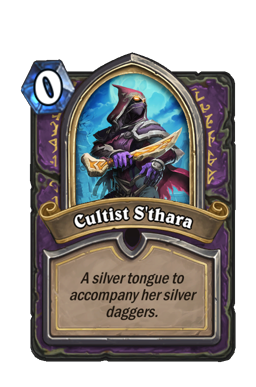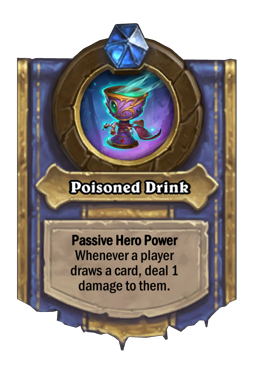 AAECAfv7AggXkgfJB/gHhrECl8sCue8Cw/MCBo8O+Q6UEPerArasAuTMAgA=

Garrow, the Rancorous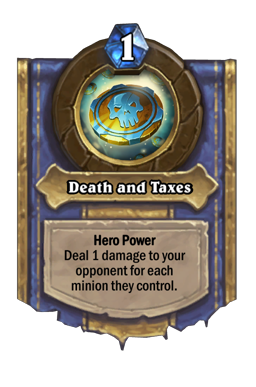 AAECAeT9AgKvBMIHDOsRzhXSFcQWiq4C+r8C38QCtssCiNQCgugC9vMCt/UCAb7DAgQ=

Gnomenapper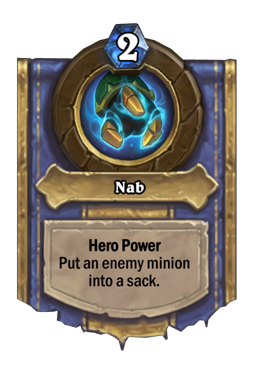 AAECAcT4Ag+6BOYEkgXXBtoGsQjtCJAP5Q+CEKQQuhG9FK7NAtjnAgTNA/sF1AjSFQKlCQOI+QIE

Grum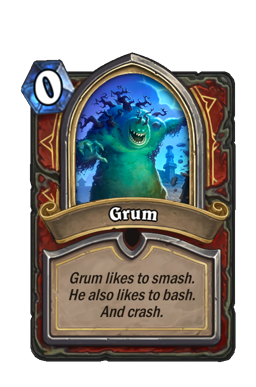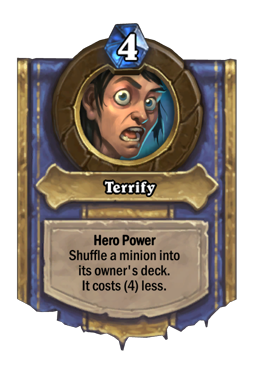 AAECAbH+AgrTAeEH4wfcCpYNiBC5EbsT0BOCtAIKkAOyCNQI5A/xD6kVrRWnrQKHvwLx0wIA

Inquisitor Hav'nixx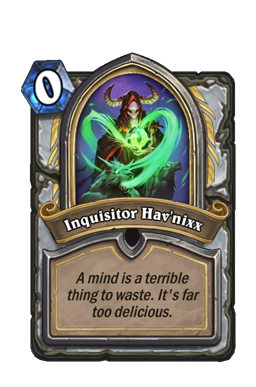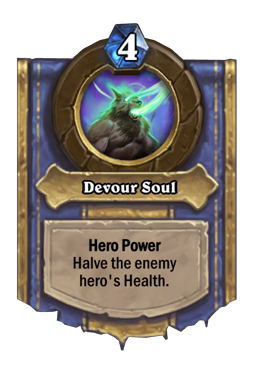 AAECAcT5AhYIHpEBvQSPBrYHywiiCdMK1hGAErgTmqwCoawCuKwC+qwC+rACgbECxswCic0Cse4CtP0CBKEE1wqRD4YUAcPzAgM=

Plaguemaster Rancel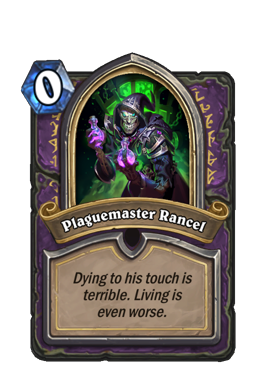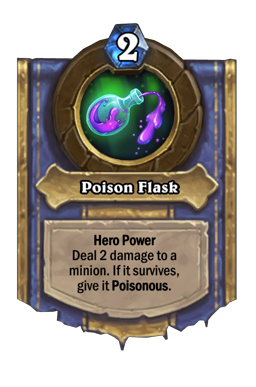 AAECAZKEAwXbBtYH8q4CmPACw/MCC+y7At/EAo/HAqDNApTQAtHSApHiAoLoAuDvAu/xAvLxAgGWhAMD

Ratcatcher Hannigul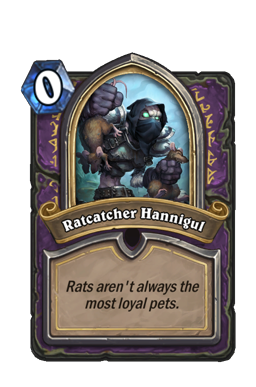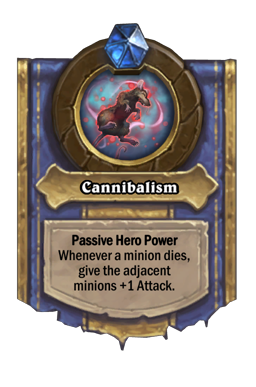 AAECAcmBAwLrAobUAg6NA84GxQn1DbisAs6uAvauAqm0Auy7AtHSApHiAtLsAuDvArT9AgA=

Sephira Dusktalon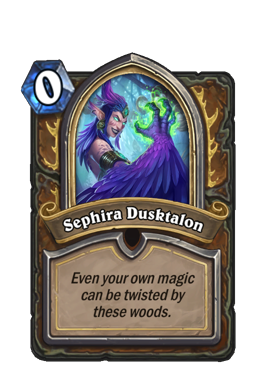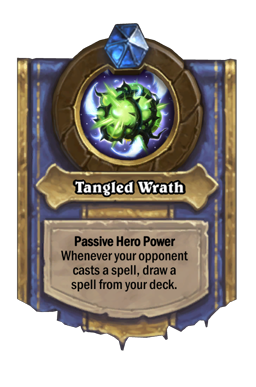 AAECAeT+AgxAVl+3BPoN5hGJtAKhwgKrwgKHzgLq9wK0/QIJM9UB9wPEBpoI5AiTCbazAs27AgA=

Splintergraft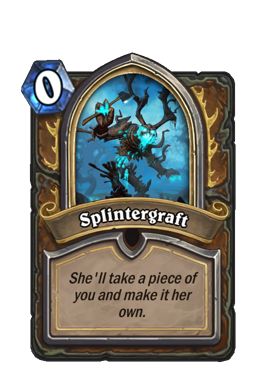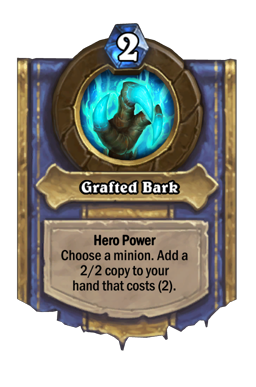 AAECAdT7AgANX+kB/QLtA5gHiwiKDrERxKsChsECkdACvPECxfMCAeQIBA==

The Scarecrow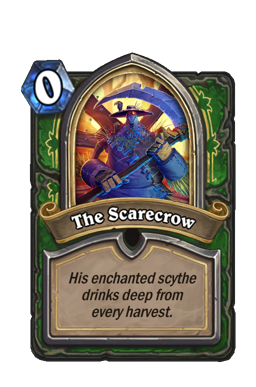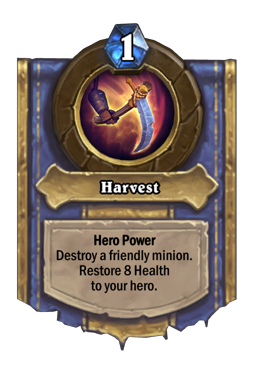 AAECAbv5AgP/D6EQohAJlA/ID+IP9Q+DEJAQmRC2swL28AIDPQOKBgOX9gID

Vitus the Exiled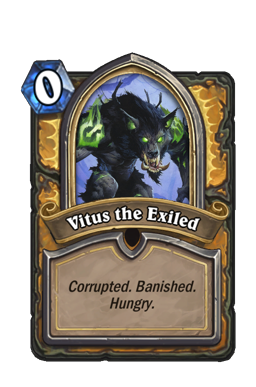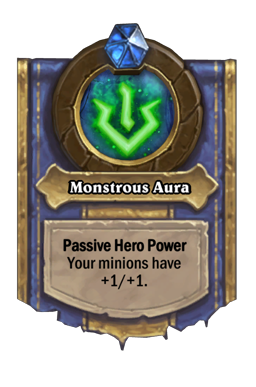 AAECAdr8AgXrArwFoQaeB+G6AguMAuYFgwmTCfsMwg7ZD+gV+b8Cm8sCntICAYG9AgM=

Winslow Tobtock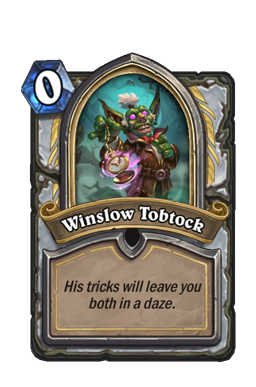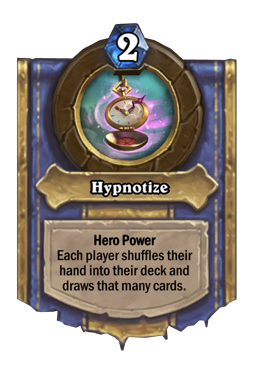 AAECAeX+AgoIpAeiCdMKkg+hrAKlvgLqvwKJzQLm0wIH3gXLCNcKmxS0tALc0QKC9wIChhQDxfICAw==

Azalina Soulthief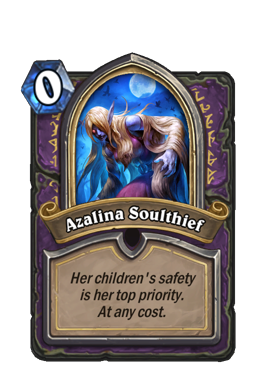 AAECAaj+AgXOA8gEgwXguwK0/QILpwX7BbEIjA7ZD9gU/60Cl8cC8M8C1+8Cqv4CAebuAgM=

Grubb the Swampdrinker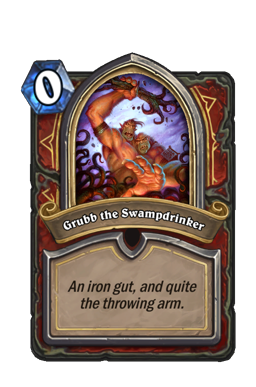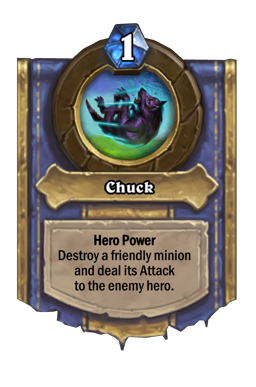 AAECAZD4AhAWS5ADkQayCNQIlg3mD/EPiBCgELsTqRX2uwLHwwKC6AICzha5wwIA

Gustave, the Gutripper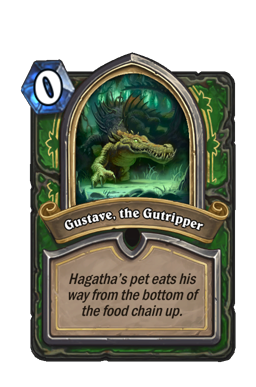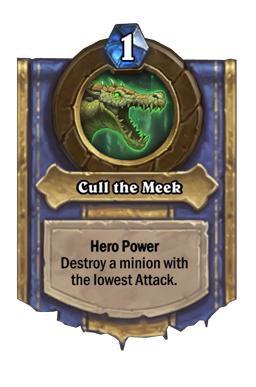 AAECAeP+Agb4CNsKnQ3TD+EPlsMCDKgChwftCdkKrhDBE4SwAue9Auy9AtfNAovhArT9AgA=

Shudderwock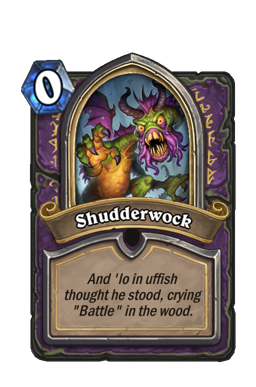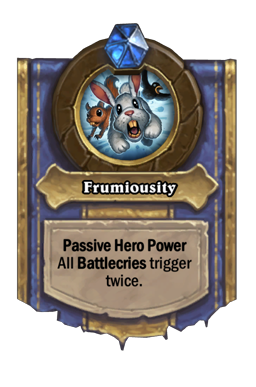 AAECAeL8AhSEAfoF+AfCDpUP6A/1D4oQ6xHdvAL/vQKnvgKwwgLJxwLPxwKuzQLy0AKI1ALp5gLD6gIFxAHtApvLAtLsAqf3AgA=

Brushwood Centurion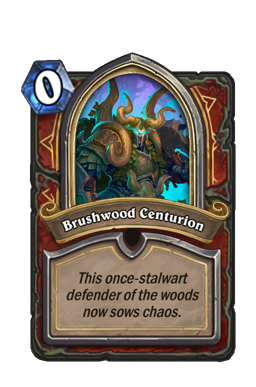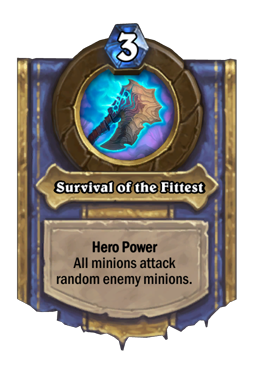 AAECAdj7AgpLkAORBqwHsgjUCOEPoLAC/rwChs0CBdQE/ASCCOcRr80CA44FA4AGA9b7AgQ=

Experiment 3C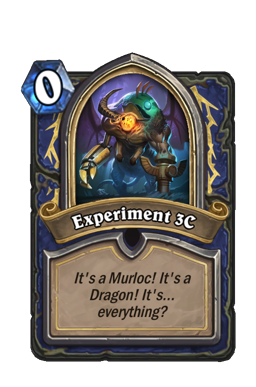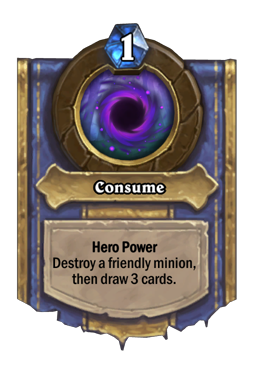 AAECAYr5Ah8XxQPbA+EEqAW5BsIG8AenCKIJ2wntCYEKlA/ID+AP3xTOFr8XhLAC6rsCkbwC474CkcECncICjsMCyccCx8sCyssC0eYC6OcCBF/kCLmyArT9AgKftwIDjfkCAw==

Face Collector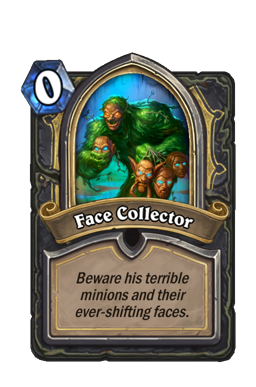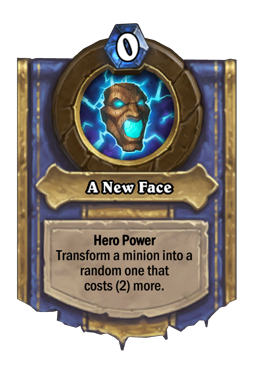 I like your deck, I think I will TAKE IT!
Raeth Ghostsong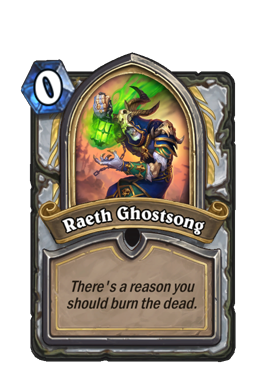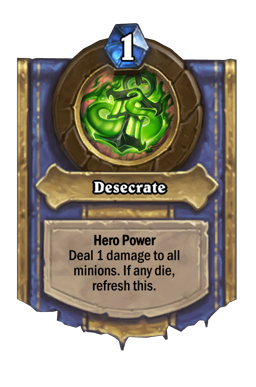 AAECAa7+AgKkA7kNDI0DgAarBtsG+wz6Eam0Ao/HAuTMAqHOAovhAuPpAgGw/gIE

Forlorn Lovers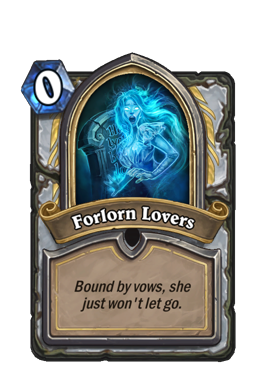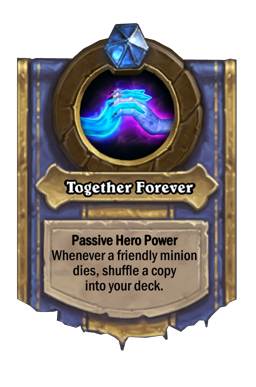 AAECAdH7Ag1fxAGfA7gD9gT5DoAShReBwgKPxwKuzQLQ4wLf4wIG6QG2B4YJsRHc0QLb4wIC7QID+AcD

Nemeses
After fighting your way through seven bosses you'll encounter your Monster Hunter's nemesis:
Captain Shivers
Nemesis of Tess Greymane.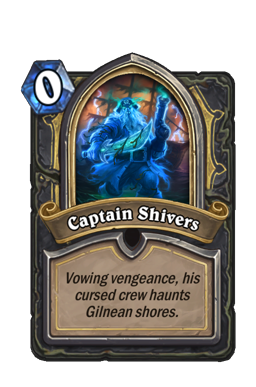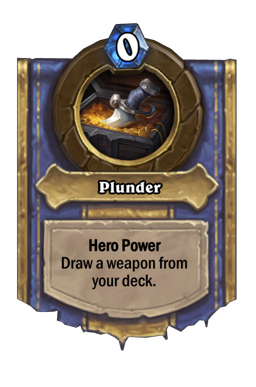 AAECAbf+AgbIA4oH7wj6DskPphAMywOoCL4PrxC5EamvApGzAqnNAtfNAo7OArHOArn+AgA=

Glinda Crowskin
Nemesis of Houndmaster Shaw.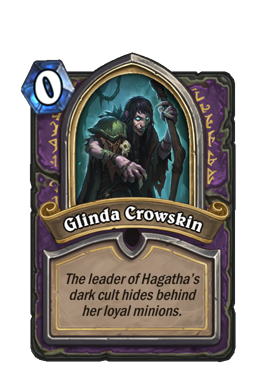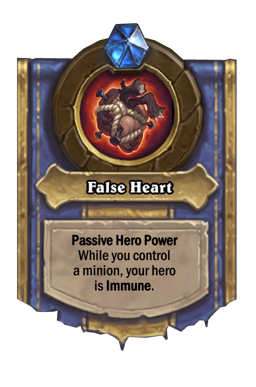 AAECAZH9AgfbBswI/g2PDvKuAvLQApDuAgqPBqsGtgfdD928Auy/AujnArzxApj9ArX9AgGW/QID

Infinite Toki
Nemesis of Toki, Time-Tinker.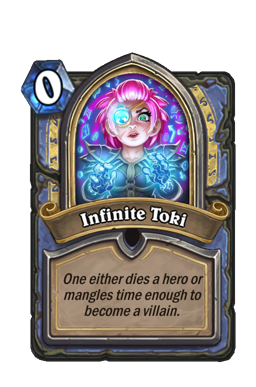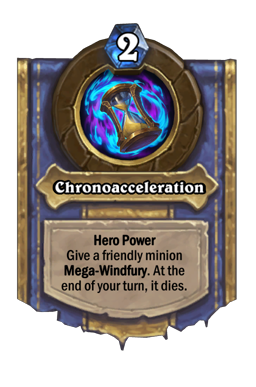 AAECAf78AgxxwAHDAckDywT6Du0TxsEC0MEC5/sC7PsC//wCCeYEiQ+LFJKsAoGyAoe9AsHBApjEArX9AgA=

Lord Godfrey
Nemesis of Darius Crowley.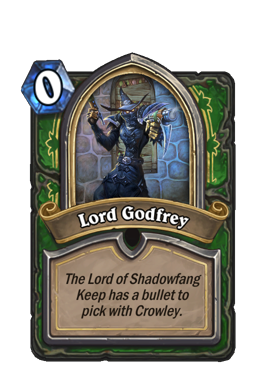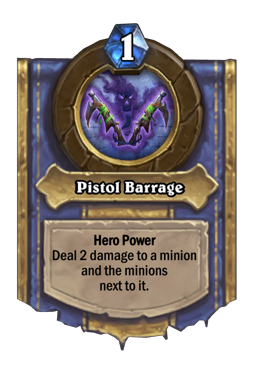 AAECAbP+AgbJBOEPzRagsAKvwgLO+gIMjQGABu0J+wznEZAUsa8C0MoC7eoC8uoCz/ICuvYCAA==

Final Encounter
After you've completed successful hunts with all four monster hunters and have defeated their respective nemeses, you'll unlock the final encounter against Hagatha the Witch! This is a fight of epic proportions, and you'll be using the powers of all four Monster Hunters to take her down. Good luck!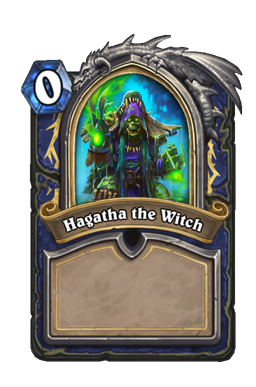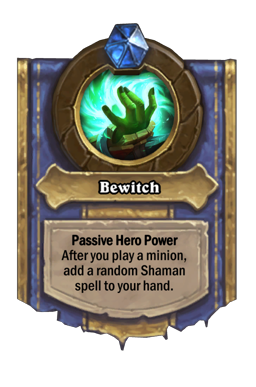 AAECAbr+Ag4gkwG0A6YQ1hG6FIatAsLOAq/TAr/xAsLxAu/zAsv1Apz4Ag3hB40IshSCtALZugL5vwKe8QLy8QLO9AKN+QK9/gK+/gLeggMA