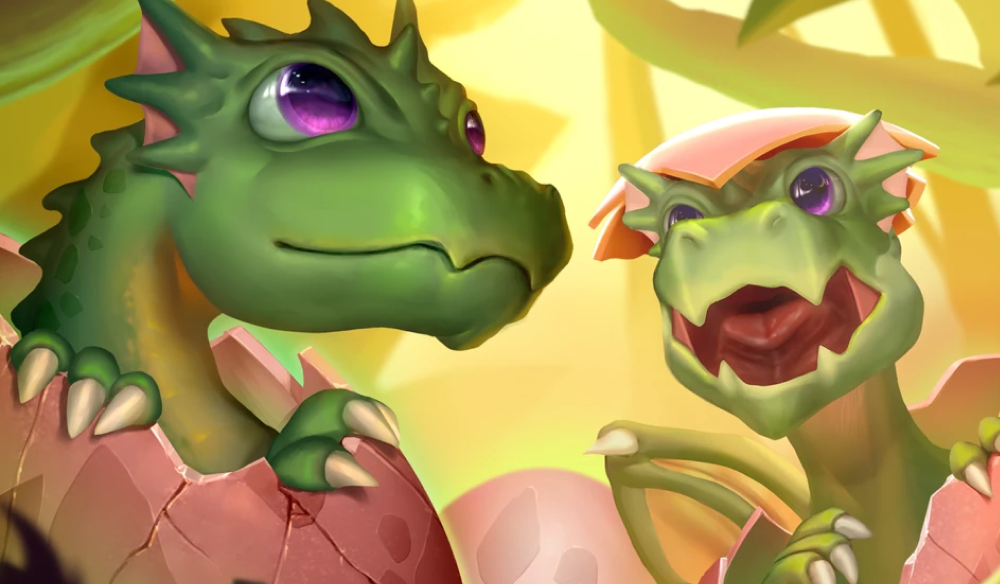 Storybook Brawl is an auto-battler game available for free on Steam. The game is still developing as we speak. Though it's currently labeled as an Early Access title, it has shown significant growth over the year.

The team behind SBB (Good Luck Games) features many card games veterans (even some from Hearthstone previously), and they are giving gamers a lot of reasons to pay attention. So far, an Esports circuit through 2022 and regular balance patches are the main reason to be excited for the future of this game.
In this second part about why you should be playing SBB, especially if you are already enjoying Battlegrounds and are looking for new avenues to explore, we will focus on the distinct differences between Storybook Brawl and Battlegrounds.
Download Storybook Brawl for FREE today!
Storybook Brawl and Battlegrounds Differences

Though the general mechanics are the same, Storybook Brawl also introduces several new features to its gameplay, making the experience different once you understand the game more in depth.
Treasures
The first big difference on this list is the reward you get when assembling a triple. In Battlegrounds, you would get a unit of the next tier as a reward. In Storybook Brawl, you get to pick from 3 Treasures with the same level as the unit you tripled.
You can have a maximum of 3 Treasures at the same time, but you can replace them when you discover a new one or decide to pass on it and get 2 gold. As a result, the Treasures also follow your development and act as support to your strategy, similarly to your hero ability.

They also entice you to try to triple the highest tiered units, as those will reward you with the best treasures in the game. Overall, I would say the Treasures are the most important thing to consider alongside your army, even more so than your hero's ability.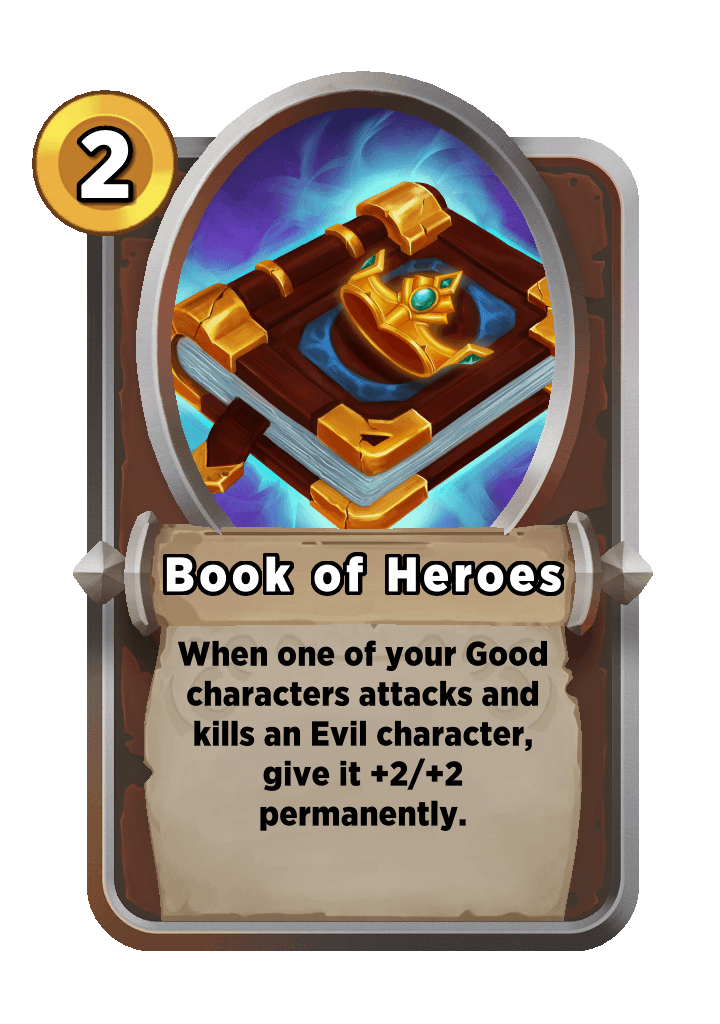 Spells
Another way to support your army during battle is to purchase spells during your turn.

The tavern includes a buyable spell in every roll, limited to one per turn. Their effects can vary a lot from buffing units permanently, buffing units for the next battle, or granting you extra experience or gold.

The spells are a key part of the game experience, so don't overlook them even if you have space on the board and feel like you would rather spend your gold for units. Once you have your 7 units army, spells become the most important thing offered in the tavern.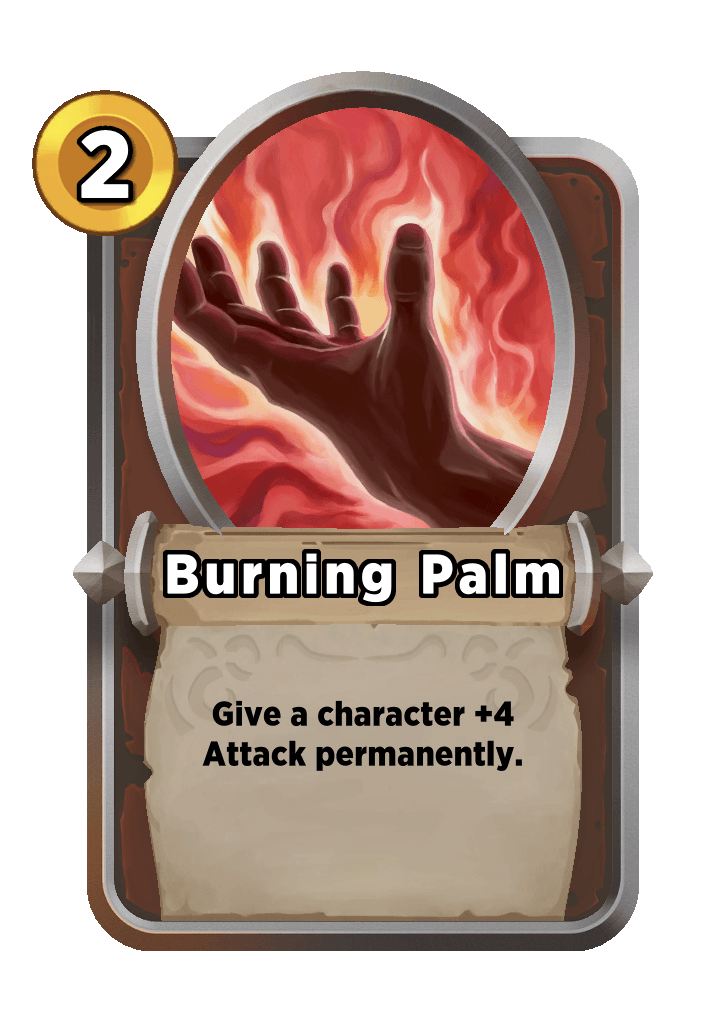 You Can Pick Up Units Back to Your Hand
In Battlegrounds, once a unit is played onto the board, it will stay there until you sell it, which isn't so flexible.

In Storybook Brawl, you have the ability to pick a unit from your board and store it in your hand, in addition to the classic pattern of buying a unit and keeping it in hand for later.

This little twist allows for more flexibility with your gold, and protects you from selling every unit you don't need anymore.

Your hand has 4 available slots, and once full, you will not be able to purchase new units.
Leveling to the Next Tier
You can't spend gold to increase Tavern Tiers like you would in Battlegrounds. Instead, you gain 1 exp per turn, outside of specific bonuses found along the way, and level up every 3 experience points. Each level unlocks the next tier of units.

The big difference here is that you cannot stay at a specific Tier like Battlegrounds allows you to. No matter your strategy, you will navigate through the 6 tiers as the lobby progresses.

This does remove the option of going for low tier strategies and trying to triple a ton of the cheaper units. But doing it this way also adds some interesting decisions regarding the pick of experience boost during the game, as well as picking the right treasures along the way.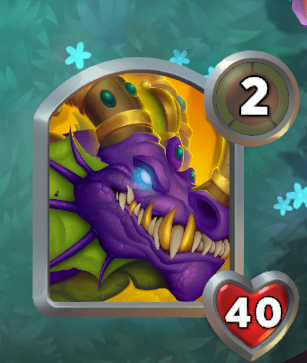 Dealing Damage After Battle
The winner of a fight does damage equal to their tavern level, plus one damage per surviving minion, and 3 damage per surviving golden minion.
This brings the maximum damage potential to 27 (7 golden minions plus being at tier 6), which is relatively low compared to what is routine in Battlegrounds' late game battles.
From what I could observe, this allows for greedier gameplay compared to Battlegrounds, although hoping to rush to Tier 6 still is very difficult to accomplish.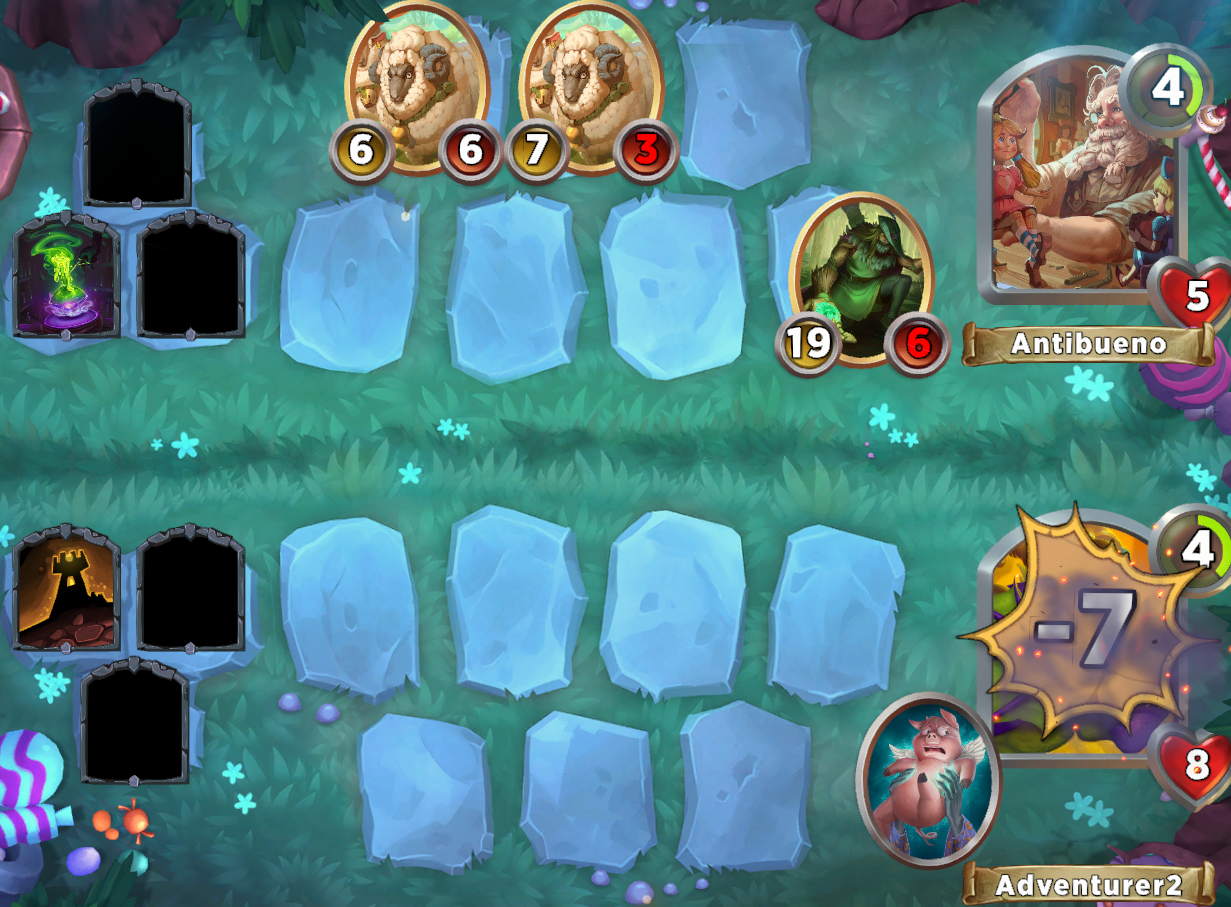 Ranged and Support Units
When going into combat, not all units will contribute the same way to victory. Alongside the usual physical attack, where one unit rams into another one and both deal damage to each other, Ranged units only deal their damage but don't receive any, as they shoot at their opponent from a distance.
Support units grant bonuses to the two in front of them during combat. They are usually very weak when they have to fight themselves, but they allow their allies to do a better job hopefully making their own battles unnecessary.
What does "The two in front of them" means, you might ask? Well, let's get to the biggest change brought by Storybook Brawl compared to Battlegrounds.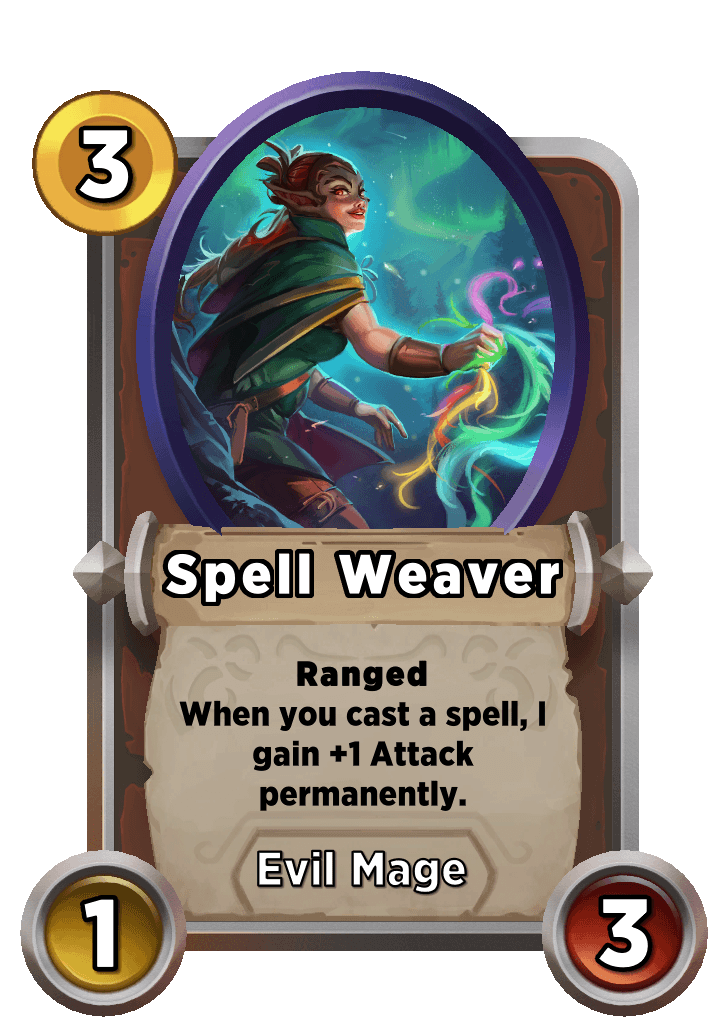 2 Rows Board System
With the same 7 spots available compared to Battlegrounds, Storybook Brawl offers very different ways to organize your units going into battle. Instead of a single line, you get to have a front line of 4, and a back line of 3.
Your front row will be the units attacking first, and also receiving close-range damage from the opponent. You will frequently place your best offensive units or the ones you don't mind losing early. As long as you have at least one unit on your front row, you can assume your back row is relatively safe
On the back row, you will place your support units or those you want to protect as they grow during combat. Ranged and Flying units can attack the back lane directly, though, so don't think you are completely safe.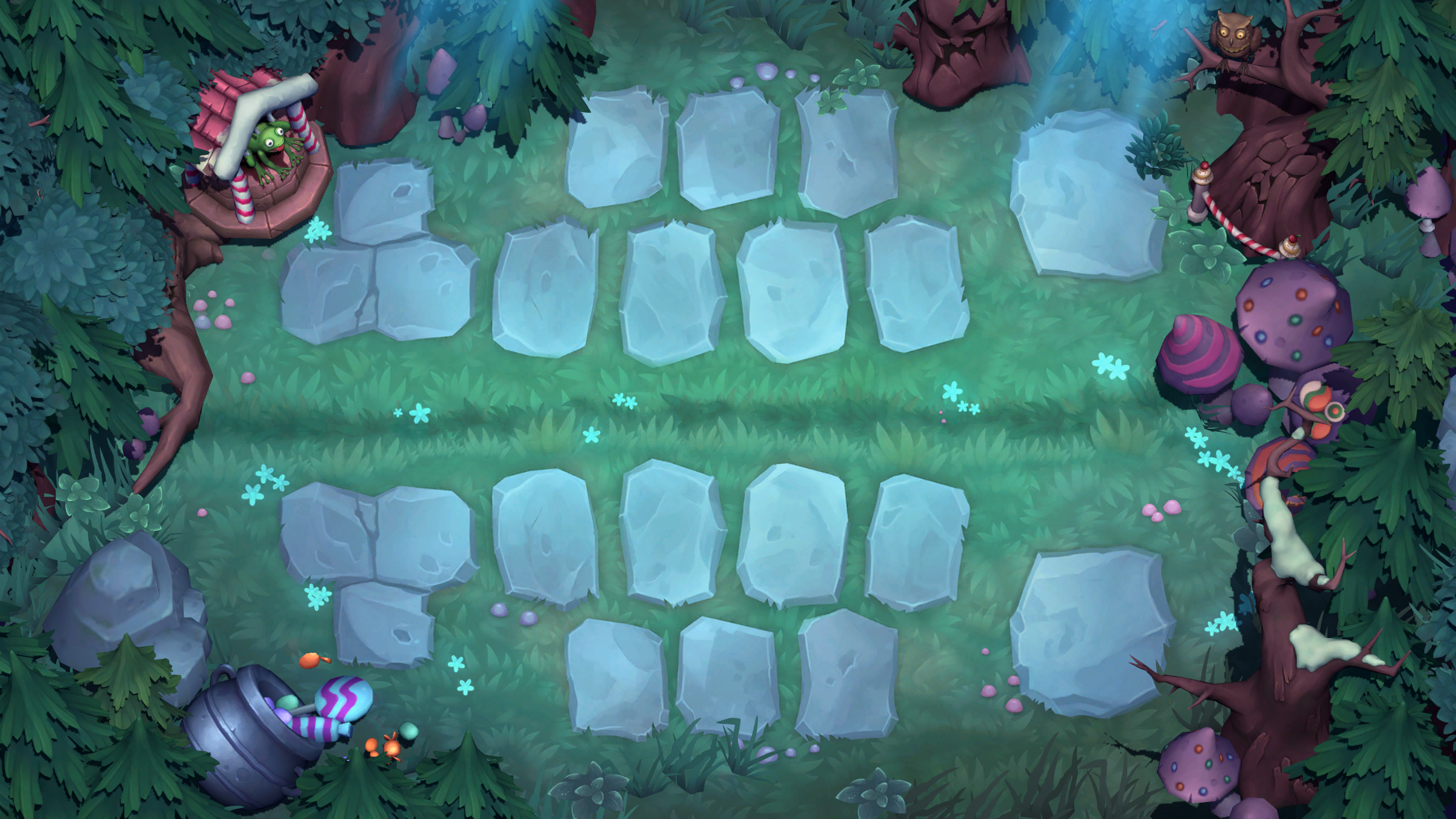 ---
Closing Words
In order to write both this piece and the first part about the similarities of both games, I had to play a lot of Storybook Brawl. And being honest, the game wasn't boring, even when spending several hours of my Sunday in a row playing it.
It feels like a simpler game than Battlegrounds in some ways. You have less information about your opponents outside of combat. There are fewer keywords and variations of the same strategy for now… So if you are someone who is looking for a game that will give you a headache, I would recommend Battlegrounds.

But I'm not looking for another game to be competitive at, and even if I was, the possibility still exists with SBB through their Monthly Cups. Instead, I was looking for a game to play on my day off, and I can see many more days in my future where Storybook Brawl fills that need for me.

The games are faster and the strategies are easier to pick up, yet I still found a sense of complexity with the treasures and how to organize my army the best in the 2 rows system.

Overall, I'm really happy about my experience playing Storybook Brawl, and would encourage anyone interested to download it and give it a try today!
Good Game Everyone!

Download Storybook Brawl for free today, and get 3 FREE Heroes for checking out Untapped.gg ‌as well!
Follow our Storybook Brawl content on Twitter for daily SBB stats and infographics.